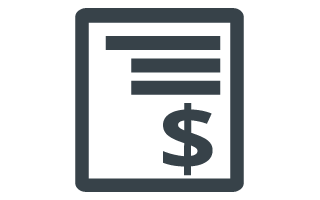 Control and Billing for Events
Keep the economic status of your event under control; know your income and the amounts due from your participants, create invoices with the items you need and finally, do something else with all the time you now have to spare!
It allows monitoring of the financial status of your event since there is real-time information about:

Automatic income earned from your attendees' participation in the event (linked with payment gateway and registration form).
Option to include additional revenues such as sponsorships.
Option to include the expenses incurred.
It provides information on the profit and loss of your event: Revenue-Expenses=Profit.
It provides information on each participant and on the payments made or pending collection because it is linked to the payment gateway.

Issues invoices for the event quickly and easily.
Create your event invoices in 4 easy steps:
Specify how you would like to number your invoices.
Create a template for your invoice.
Specify to which participants to whom you wish to issue invoices (one at a time or all at once).
Send the invoices and get on with something else!]
If the fact of making invoices for your participants was driving you crazy, with this module, you will have one worry less