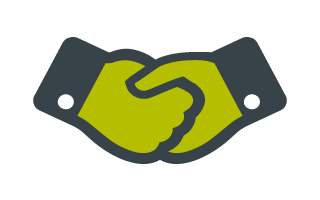 Networking for Events
You still haven't incorporated networking into your events? Are you among those who believe that networking is just a coffee break? Is your method not working and you wonder why? Are you still doing the same old things and expecting different results?

If you want to innovate and satisfy your audience, this module will make it possible.

Give your participants the possibility of networking with whoever they like.
Capitalise on your participation in the event by letting your attendees capitalise on theirs.
A method which is fast, effective and proven. The schedules are prepared in minutes.
You can say, without embarrassment, that real structured networking takes place at your event.
The organiser controls and handles meetings and participants' schedules (this is not left to the attendees).
Customisation at its best. The degree of attendee satisfaction is increased exponentially.
It allows schedules to be created manually or amended, if necessary.
Secure results. Forget about creating schedules by hand with the thousands of errors that can cause, our method ensures that 100% of networking meetings included in the schedules are free of errors or duplication.
As the organiser, you configure the way you want meetings to be conducted. Examples:

Arrange meetings only where both participants have chosen each other.
Arrange meetings considering first the preferences of one side of the table, and then the other.
Choose just one side of the table.
Everyone meets everyone else regardless of preferences.
A combination of the above.
Create Customised Schedules for your participants in 4 easy steps:
Enter the parameters required to carry out networking: rooms, timetables and duration of meetings.
Define the products or services by which each participant will be identified at the time of offering to take part in networking. Example "I offer software – I want software" which could be selected in the registration forms.
This sets the business rules for the networking session: who can meet who, who is a seller, a buyer, partner, and so on.
TFE will automatically create a kit that will show participants what some people offer and what others require so participants can be suitably selected.
Click the "generate schedules" button and within minutes you will have personal activity and meeting schedules for your participants based on their preferences.
The method for creating TFE networking meetings is based on the preferences of the participants and not the method of "I ask you, you accept me... or I don't accept you, or I don't answer you, or I don't understand how it works, or I've already been asked by 500 companies, or I'm getting annoyed..." where the organiser has completely lost control of what is happening.
In TFE, once the participants make their preferences, they can forget about everything else, we take care of matching their schedules, based on their preferences without loading them down with more work than they already have.
This module allows you, among other things, to:
Allows configuration of the way in which the organiser wants networking meetings to be conducted.
Allows decisions to be taken about what types of participants can conduct networking meetings.
The option to "buy", "sell" or "work together" can be chosen.
Based on the parameters entered, the participants' web dossier will conduct searches for participants and can even define the criteria by which other participants can be located.
Making your events innovative and making the most of having all your participants together and at your fingertips has never been this feasible...