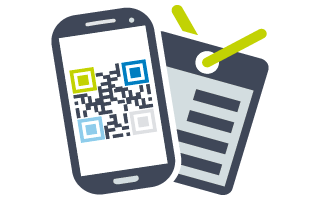 Registration and Accreditations for Events
If you still ticks off lists of participants, you'll love this module! You can register your participants by QR code, design and print badges, print specific documentation such as certificates, schedules, bills, diplomas etc. Control access to specific activities and much more.
It allows you to register participants in your event in three different ways:

Pre-registered with printed pass (barcode or QR).
Pre-registered without printed pass.
On-site registration.

You can register participants for specific activities, providing real-time information about the occupation of that activity, room capacity, number of "no shows" registered in this activity, total number of free places, that help you make decisions during the event itself.
All registration information is crossmatched with the database providing the relevant statistics in real time.
Allows you to design and print labels or IDs for your participants containing the desired information.
Access control using QR code or barcode.
Allows you to set the required fields for registration at the venue.
Allows you to define the documents to be printed and delivered at the event (diplomas, certificates, invoices etc.).
The registration screen will provide important information about the participation of the accredited person: whether their schedule includes meetings and/or activities, whether there are any outstanding payments etc.
You can access a participant's full information with a single click.
There is no need any for desktop applications.
Begin registering your participants in 4 easy steps:
Indicates the attendee list or database on which participants are first registered.
Design your labels or IDs for the event with a simple editor and add the fields you need to it.
Select, out of all the fields created for the initial registration form, those fields you want to be used for registering attendees at the venue.
Start the registrations!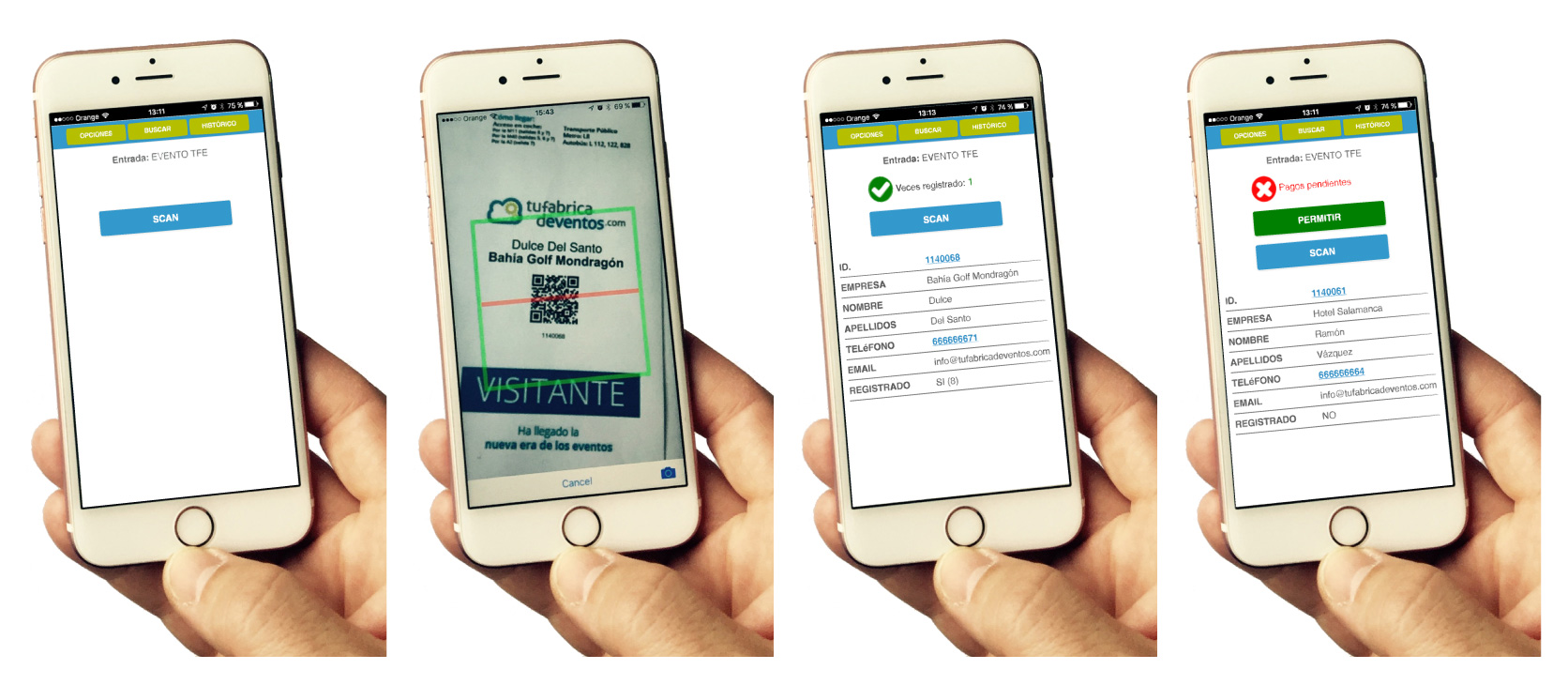 A complete module that includes everything you could possibly need for registering and accrediting participants without compromising your event's profitability.